Competitive Ranked Has Arrived!
30th January, 2020
Hey everyone,
It's finally here! Switchblade's Competitive Mode is out now on PC and PS4. Test your metal in the true pinnacle Switchblade experience and rise through the ranks and become a Grand Champion! If you want a more detailed breakdown about the inner workings of Competitive, be sure to check out our breakdown of Competitive Mode that we released before Christmas along with today's patch notes.
---
Dialing in the Competition
We're absolutely thrilled to be releasing Competitive Mode today, it's been a big milestone for the game and a highly requested feature by the community! If you've brushed up on the details of Competitive Mode, you're probably eager to dive right in and join in the festivities! However, whilst we've run the game mode through its paces in our internal testing, its time to put it to the real test and that means putting in a few features that helps make that a lot clearer and a lot easier for everyone involved.
Starting today, an initial season of Competitive Mode will begin and run for two weeks. This is our test season and will be used to gather data on the playlist from all angles including feedback from the community. During this time, access to Competitive Mode will be limited to 4 hours daily, during peak server activity. Generally speaking, Competitive Mode will be available between 4pm and 8pm at times local to our 4 regional servers. A table of the exact times can be found in the table below.

Whilst Competitive Mode is enabled, Quick Play will be disabled. This decision was taken to ensure that we get as many people playing and testing Competitive Mode as possible upon its release and giving people a focused period of time to rally towards. All players of any Tech Level will be able to access Competitive Mode during the test season. We will be monitoring the initial rollout of Competitive Mode and will be making adjustments to the time period the mode is available for as needed. Be sure you're tuned in to our social media profiles and Discord server for all the latest updates!
At the end of the test season, Bit Cash rewards will be distributed to all players who achieved a rank during the season (played at least 10 games minimum). A few hours later, Season One will begin! In our first official season of Competitive Mode, the game mode will be permanently available alongside Quick Play, but players will need to be at least tech level 12 before they can start playing in the competitive playlist. Whilst this restriction will not be in force during the test season, Season One represents the shift from a pure test into (hopefully) working as intended. That means making sure that players have had time to grasp the basics of Quick Play before joining competitive games.
Rewards for participating in Season One will be distributed at the end of the season.
Doubling the Fun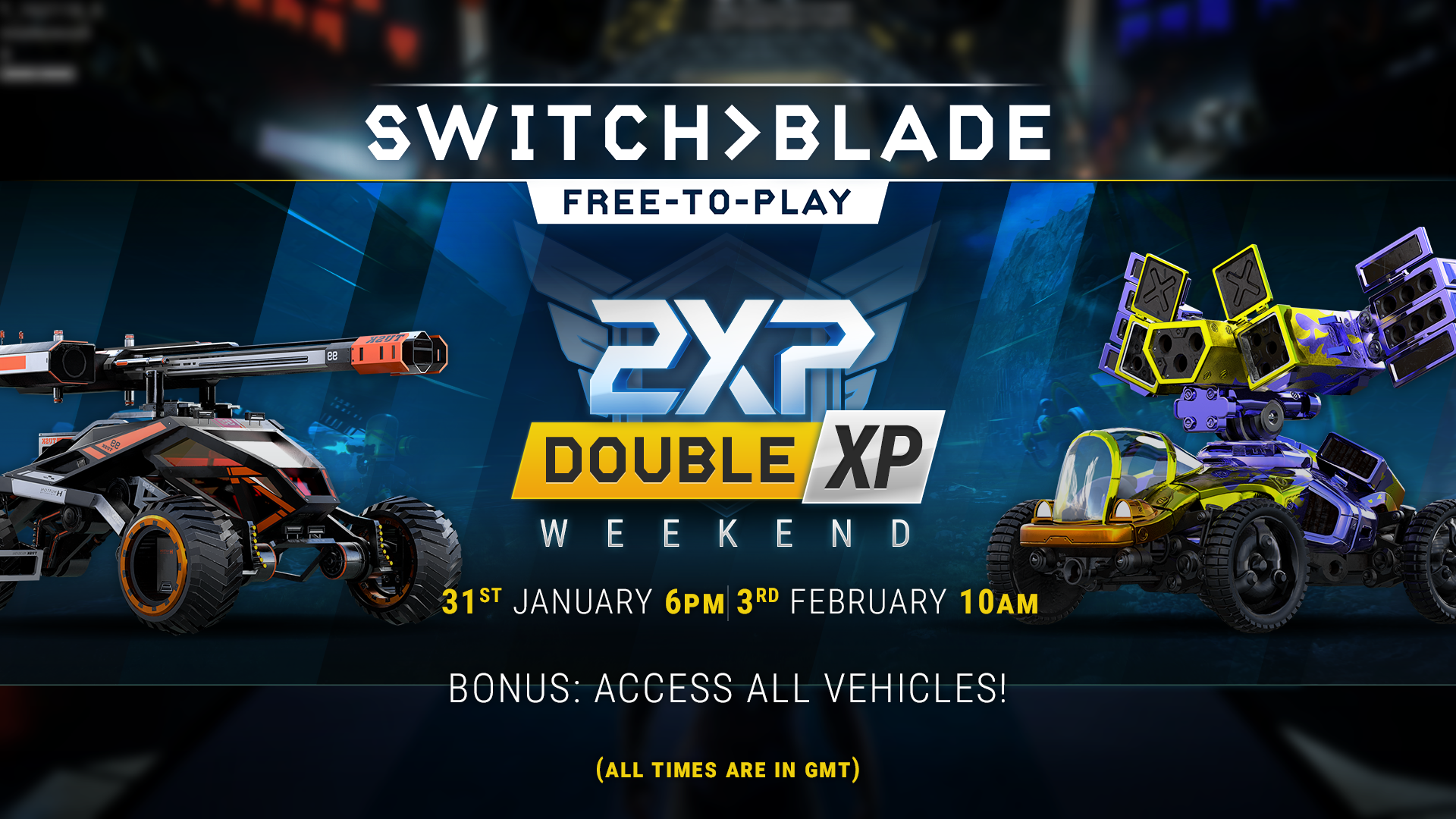 To celebrate the launch of competitive mode, we're rolling out another double XP weekend with an added twist. Not only can you earn double XP on the launch weekend of competitive, but all vehicles will be available for everyone to select, regardless of if they are a free-to-play player or vehicle pack owner! We're hoping this will help you settle into the new mode with as wide a tactical choice as possible for both teams as well as giving people the chance to experiment with their favorite vehicles or maybe try out some new ones that they don't get access to very often.
Double XP and Access to all Vehicles:
Starts: 18:00 Friday 31st January (UK Time)
Ends: 10:00 Monday 3rd February (UK Time)
New Year, New You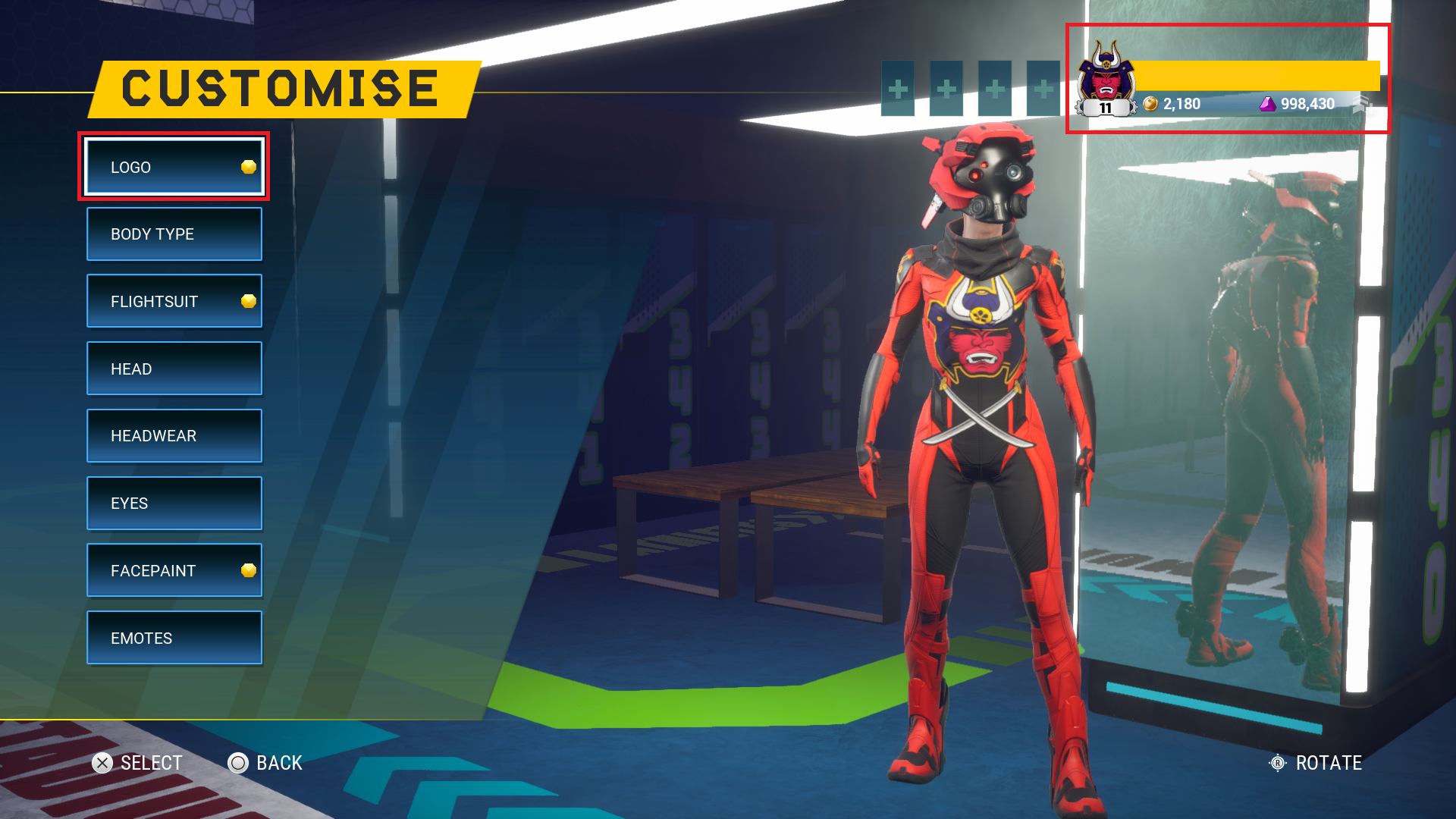 With the launch of Competitive Mode, we've taken the opportunity to refresh how player profiles are presented in-game and how you can express yourself in the Hall of Champions and in the picking lobby. To do this, we've renamed "flightsuit logo" to "logo" and moved it to the main customiser menu as well as combining your tech level with your logo to create a more personalised look the will help you stand out from other players.
---
We know this is a big milestone for us and for the community, so we can't wait to hear what you all think of Competitive Mode. Remember, this is our test season and the game is still in Early Access so we're on the lookout for feedback and bug reports as we monitor the early rollout of this new game mode. You can find us in the usual places and our Discord server is the best place to find other players to party up with.
We'll be online for the rest of the week testing the game on the live servers with all of you and we might even stream it. Just look out for "Lucid_[name]" online!
See you on the battlefield!
Ruley
Community Manager