Patch 01.21 (24844)
8th May, 2019
Steam
New Features
Vivox solution implemented to improve Voice Communication quality.
HUD Messaging – Improvements to Sin Bin HUD/UI messaging.
Mastery Awards – Character Customiser content added to Mastery Levels.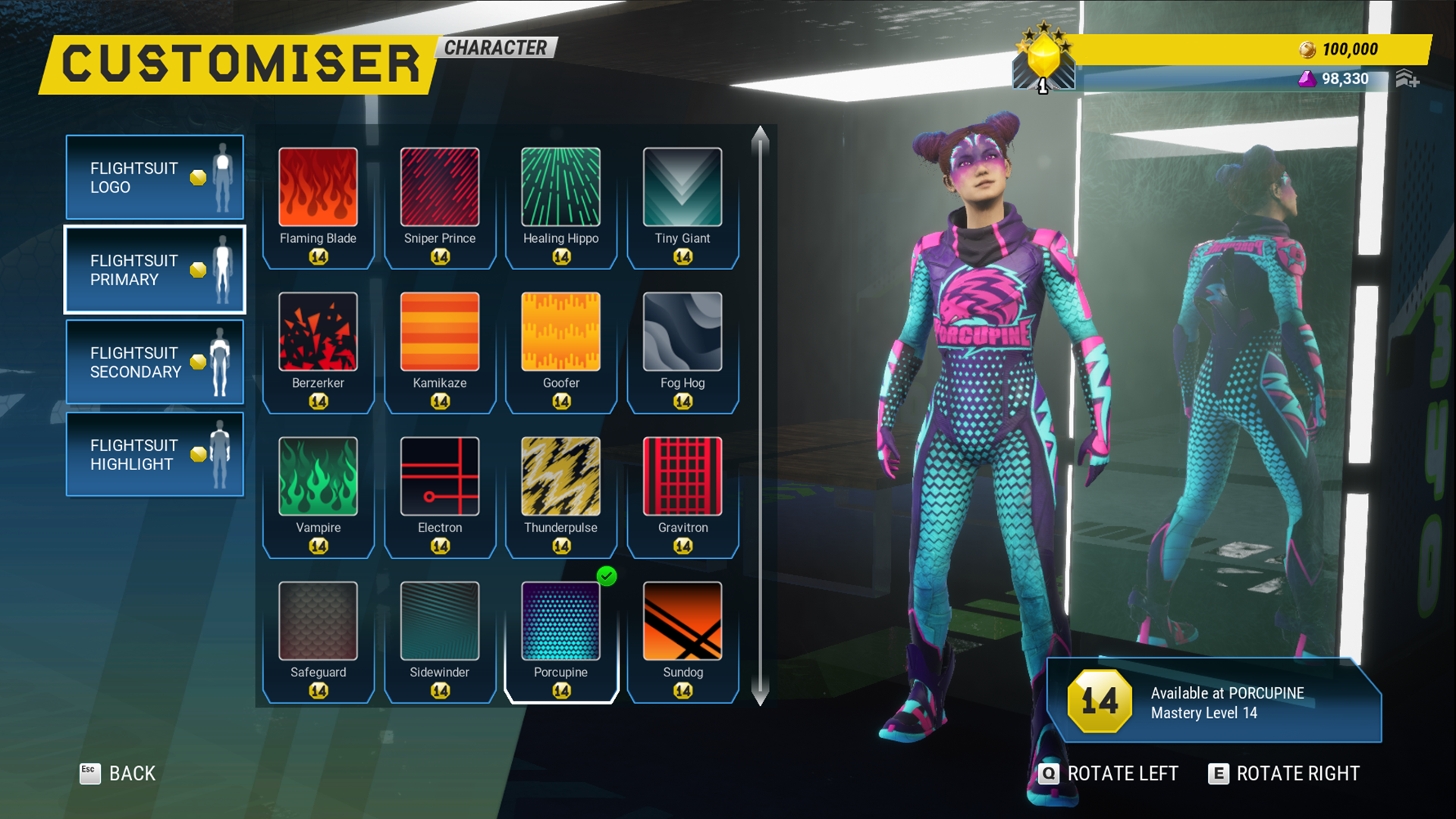 ---
Gameplay Changes
Combat Text now combines stacking and floating numbers

Stacking – This shows total damage done to an enemy
Floating – Shows each individual damage number temporarily

Upgrade UI displays current and future stats

More information about the ability.

What the ability does.
How long the ability lasts.
When can the player use it again.

A category header which summarizes what type of ability it is
More information on locked abilities
---
Minor fixes
Tiny Giant – Fixed an issue that caused the Level 1 War Balloon not to spawn.
Vampire –  Fixed an issue that caused the Frag Dispenser decal to show incorrect team colours.
Healing decals now display in team colours.
---
Known Issues
Stability – Game crashes for party members in the Hall of Champions if party host closes game
Engagement Screen – The player character on Engagement screen will show the last invited player's customisation.
Hall of Champions – The Fog Hog is incorrectly labeled on the stand.
Hall of Champions – Camera will clip through podiums and vehicle models.
Berserker Sport skin has an incorrect icon
Collections – Title does not show the user what items they have earned after attaining a mastery vehicle level.
Collections – Character flight suit logos can be slow to load in
Customiser – Options must be selected twice before they open
Tutorial 1 – Players can become stuck after manually changing the invert Y settings
Tutorial 1 – There is a hitch in the music when loading into tutorials / Iceland.
MatchMaking – Pressing "A" on controller during the MatchMaking screen, closes the MatchMaking UI.
HUD – Reticles can occasionally appear incorrectly after dying.
Gameplay – XP towers have a second delay on activating.
Options – Players unable to open profiles through Social Menu.
Options – Quit functionality is slow to respond
Localisation – Multiple text strings not localised throughout game.