Switchblade Update: Free to Play!
22nd January, 2019
Hey everyone,
Switchblade is now Free to Play on Steam! PS4 will be following soon. Its been a long time coming and something we've been talking about since our first days in early access. Free to Play is another step along the way in our plans for the game as we continue to work with our community to make Switchblade as good as it can be for its eventual full release!
---
Welcome to Free to Play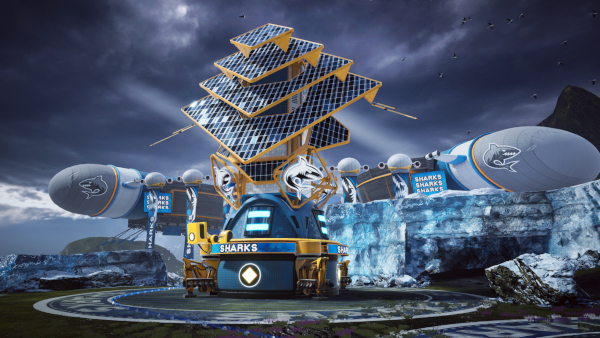 Our main ambition for opening Switchblade up to the wider public by going Free to Play is to grow the user base as much as possible for the benefit of the game and the community. Not only do we hope that more people will discover Switchblade and decide to join us on this journey of creating an action-packed MOBA, but we also hope to broaden the feedback we receive from our fans to keep refining Switchblade all the way up to its full release out of Early Access, and beyond! If you're just joining us today, there are plenty of community resources we recommend you become familiar with:
We recommend following us on Twitter to stay up to date on patches, changes and the general goings on around the office. We also recommend joining our Discord server to explore the Switchblade community and meet other pilots braving the new warzone of the future!
Upcoming Plans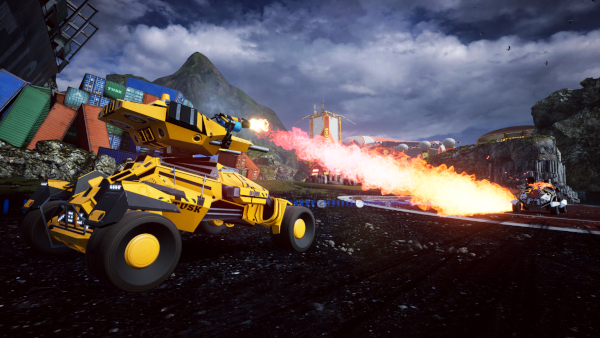 We are working on an updated version of our roadmap which we hope to share with the community soon™. Whilst some of the dates might have changed, we're still committed to delivering on the promised content including the upcoming map Monorail along with new vehicles such as The Sundog. As we get closer to their release, expect more information from us detailing what you can look forward to once they hit the live game.
Lucid is looking to get into a routine of delivering patches around twice a month. The team is hoping that this will be the balance between effective workflow and meeting deadlines whilst not sacrificing the quality you've come to expect from us. Having said that, we'll soon be updating our game engine to the latest version of Unreal which might cause a slight delay in the delivery of future patches. It's not ideally timed, however, its an important step for us internally to ensure that we can take advantage of the latest features as well as security and stability updates.
Lights… Camera…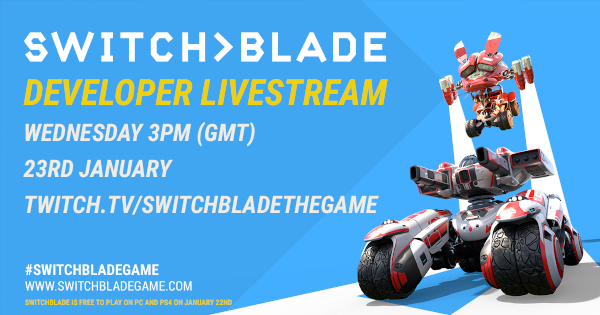 As we announced on Twitter yesterday, we'll be hosting a developer livestream at 3pm (GMT) on Wednesday 23rd January (tomorrow). There isn't a formal agenda planned here, we're mainly looking to celebrate the launch of Free to Play and spend some time talking to the community, answering questions and giving away some Bit Cash (in-game currency). If you have any questions you'd like us to answer, be sure to tweet them our way before the stream and we'll do our best to source the answer before going live! The stream will be archived and shared on social media if you can't watch it live.
He sure to follow us on Twitch to be alerted when we go live!
Transition from Early Access to Beta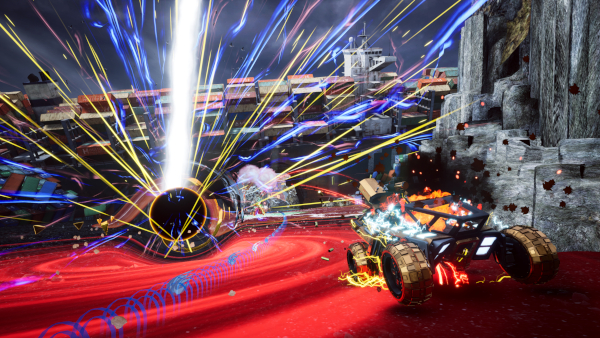 When we launched Switchblade into Early Access back in August 2018, the state of the game truly reflected that classification as we were aware the game wasn't quite ready for prime time but still wanted to expose people to our take on an action MOBA and incorporate early community feedback into our development. As we've been working on the game, tweaking the balance and refining the overall experience, we feel confident in the games offering to change its description from Early Access to Beta.
Whilst practically speaking, this won't change how the game is handled on Steam and PS4 (we will remain in the Early Access process), we wanted to affirm our commitment to the community to get the game ready for its full release through a milestone such as this. Moving to Beta puts us in a position of "feature complete" but mainly addressing bugs and adding in new content. Whilst we are in Beta, the game will continue to benefit from community feedback so be sure to sound off in the appropriate channels on social media and in our Discord.
---
Whilst no launch is assured to go smoothly, and Switchblade is most certainly still in Beta (with several known issues) the team here at Lucid are proud of finally reaching this milestone and seeing more people jumping into a future of warfare designed for sport and entertainment.
We're confident that our community veterans are already welcoming the fresh wave of Free to Play players and showing them the ropes (whilst hopefully not giving them too much of a bruising!). Be sure to share your thoughts with us on Twitter and Discord, the entire team is always eager to keep in touch with the community.
See you all on the battlefield!
Ruley